Numéro en cours :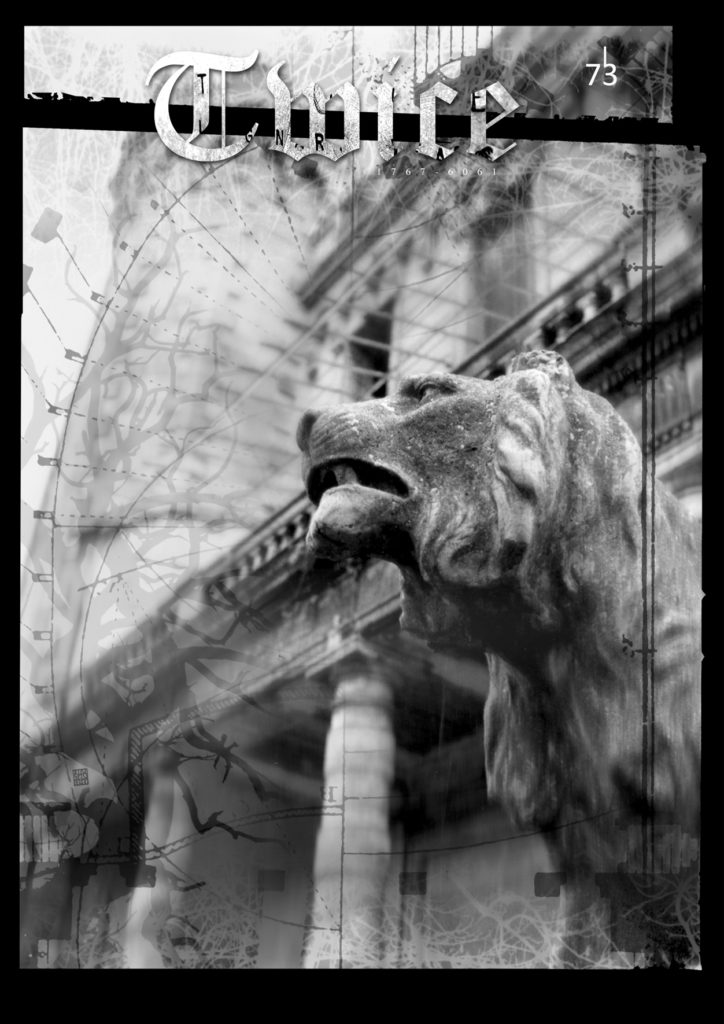 N°73 – Octobre 2020
52 pages
Interviews :

Ataraxia
Closed Mouth
Swan Ink
Venin Carmin
Subterfuge
Your Life On Hold
P.A.U.L.
Humeur :
Nouvelles :
Lys Et Oduel (Nicolas Wallart)
Mirages (Elise Minier)
Chroniques bouquins :
Killing For Culture 
Images de la fin du monde 
Chroniques albums
Archives chimériques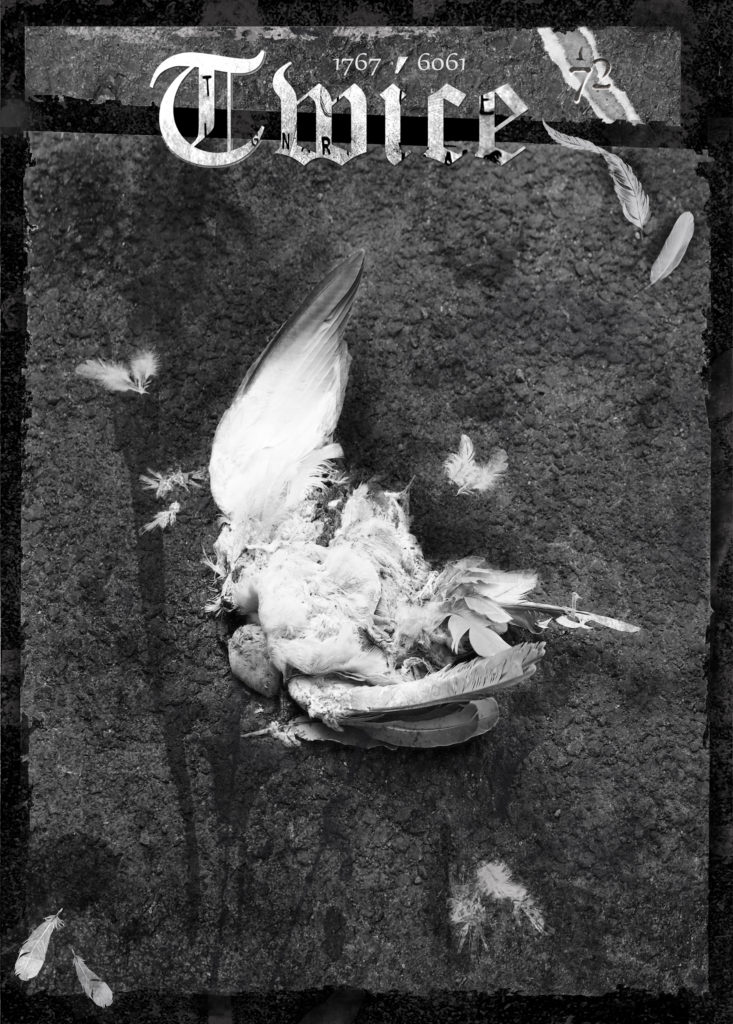 N°72 – juillet 2020
48 pages
Interviews :

Eden
Blind Delon
Stomb
Bleakness
Paradise Cove
Thierry Boucanier
Ulvand
Guerre Froide
North Shadow
Humeur :
« Confinement is coming » par Sarg
Dossier :
Le roman gothique victorien
West Goth
Chroniques albums
Toute l'équipe du fanzine est fière de vous annoncer
la sortie du premier numéro hors série de Twice disponible le 23 mai, soit 6 mois jour pour jour après la soirée anniversaire du 23 novembre 2019

Un numéro spécial de 84 pages, consacré à la soirée des 25 ans du fanzine qui eut le lieu le 23 novembre 2019 à Cognac aux Abattoirs, avec la venue de And Also The Trees, Antimatter et Collection d'Arnell-Andréa.
Numéro réunissant 25 témoignages écrits par le public, les rédacteurs, les lecteurs et les artistes présents lors de ce moment si particulier.
3 portfolios réunissant de superbes photos prises par les photographes présents ce soir-là.
Interview exclusive également de Steven Burrows (premier bassiste de And Also The Trees)
En bonus : un accès privé pour télécharger l'intégralité du concert de Collection d'Arnell-Andréa, 6 titres de celui de And Also The Trees, et 5 autres de Antimatter.
Réservations et souscriptions possibles par mail : marchalclement@yahoo.fr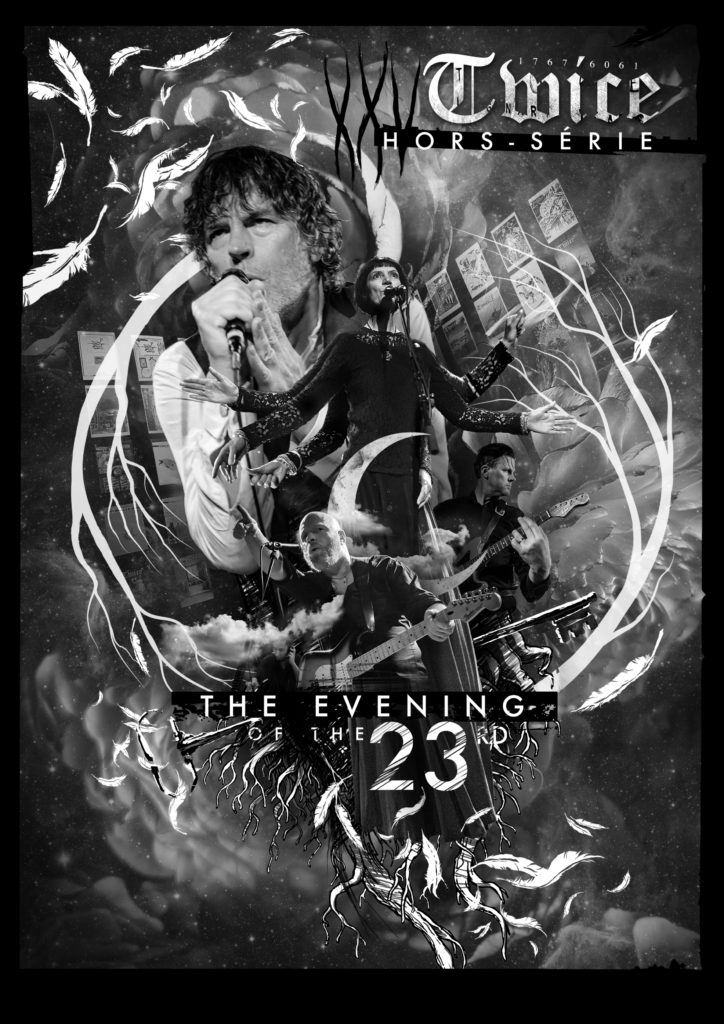 Numéro en cours :
N°71 – février 2020
48 pages
Interviews :

Dead Soul Rising
Pzlën
Autopsie d'Une Ombre
Sébastien Gayraud
Hapax
The Old Dead Tree
Dominique Pinon
Oratrism
Humeur :
Dossier :
Le Top disques 2019
Au-delà des Ombres
Live Reports :
Nouvelles :
Sur La Route (suite)
Pas ce soir
Chroniques albums
N°70 – Octobre 2019
56 pages
Interviews :

Russian Circles
Miss Parker
Long Night
Pedro Peñas Robles (Nick Cave)
Laurent Konstroy (Festival La Semaine Sainte)
Humeur :
Dossier :
The Cure (2nde partie)
Asylum Party
Live Reports :
Hellfest 2019
The Sisters Of Mercy 
Wave Gothik Treffen 2019
Nouvelles :
Chroniques 
Interviews :

November
Collection d'Arnell-Andrea
Sômbre
Pelican
Jesus Lives In Vegas
Mephisto Walz
Wardruna
Profundae Libidines
Humeur :
« Mon Ultime Sweet Ghost Of Memory » par Sarg
Dossier :
The Cure (1ère partie)
Chokebore : TVB
Live Reports :
Industrial Festival 23
This Is Not A Lovesong
Portfolio :
Nouvelles :
Chroniques albums
Numéro en cours :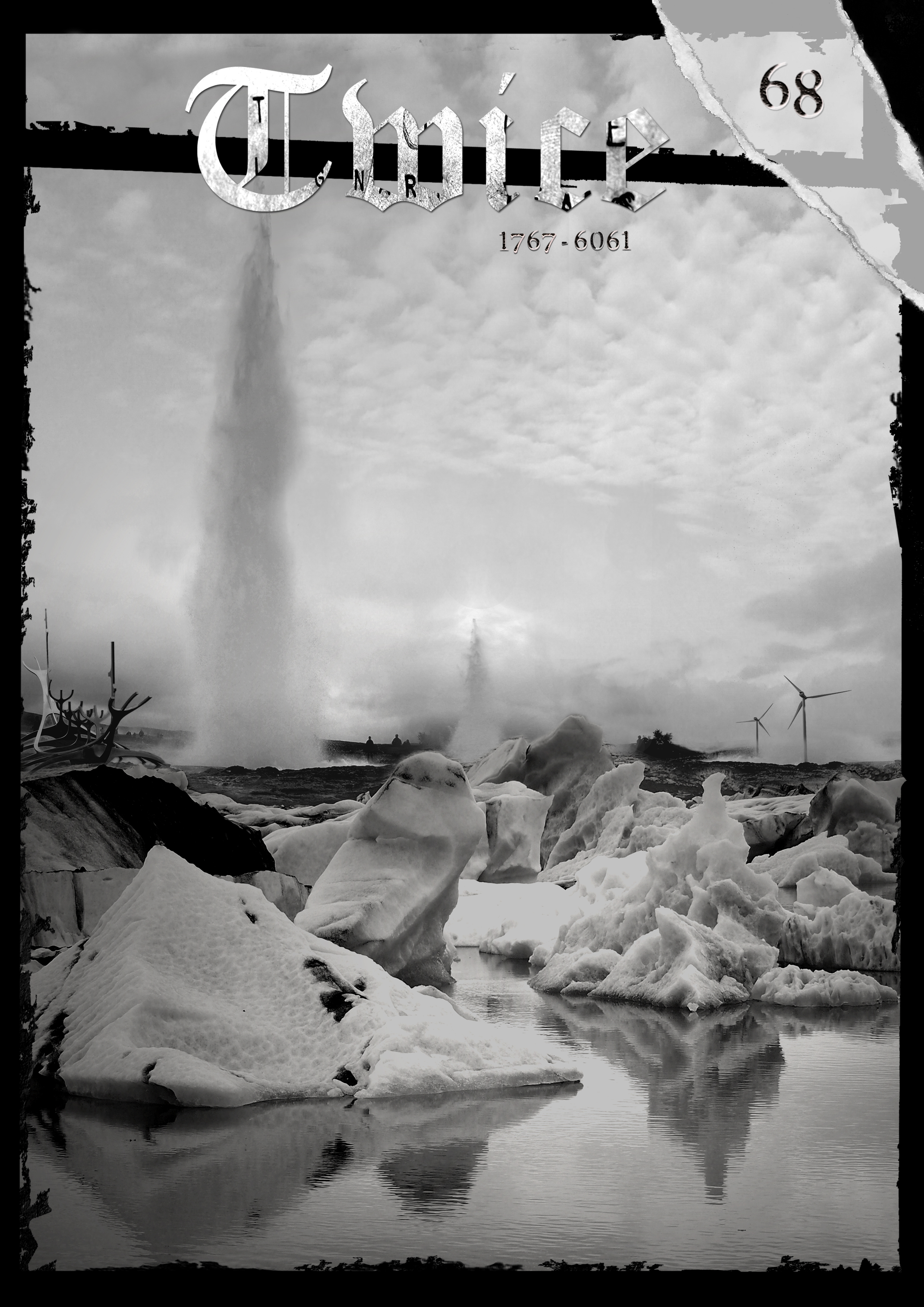 N°68 – Février 2019
44 pages
Interviews :

Traitrs
The Young Gods
Human
Dirge
Parking Dance
Candélabre
Humeur :
« Killing A Hipster » par Sarg
Dossier :
Live Reports :
Marquis de Sade
Solstafir
Brendan Perry
Nouvelle :
Chroniques cd, books…
Numéro en cours :
N°67 – Octobre 2018
40 pages
Gofannon
Marie-France
Aeon Sable
Opera Multi steel
The Mon
Humeur :
« How To Survive In Hostile Environment » par Sarg
Dossier :
Live Reports :
Hellfest
The Jesus And Mary Chain
Suede
Cure Summer
Portfolio :
Chroniques cd, books, dvd…
N°66 –  Juin 2018
48 pages
Les Tétines Noires
Hantaoma
God Is An Astronaut
Joy Disaster
Varsovie
Pedro Penas Y Robles
David B.Deckard
Humeur :
« Killing Joke » par Sarg
Dossier :
Live Reports :
Nouvelle :
« Bus Stop » par Elise Minier
Chroniques cd, books, dvd…
N°65 –  Février 2018
52 pages
Interviews :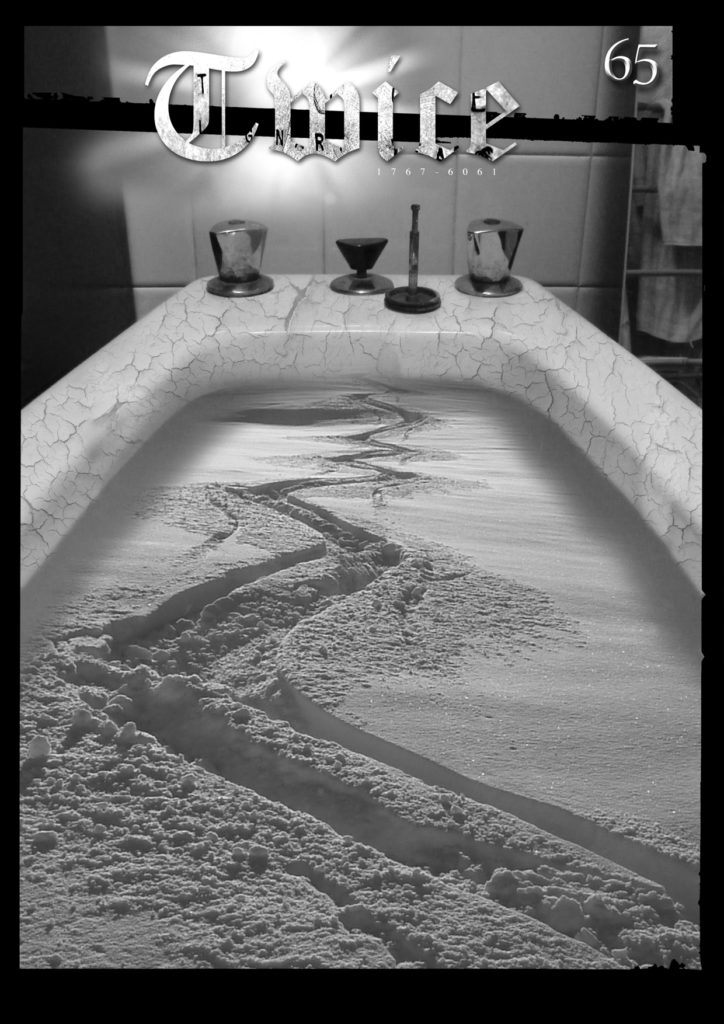 Tony Leduc – Gugnalons
Clan Of Xymox
Nikola Cvetkovic
This Grey City
Roses Of Pain
Curl
Humeur :
« Nous ne sommes pas nous… » par Sarg
Dossier :
The Mission : 2010-2017 : un cycle
Martin Dupont
Live Reports :
Trisomie 21
Solstafir
Helldorado
Alcest
Peter Hook
Punish Yourself
Chroniques cd, books, dvd…
N°64 –  Octobre 2017
52 pages
Interviews :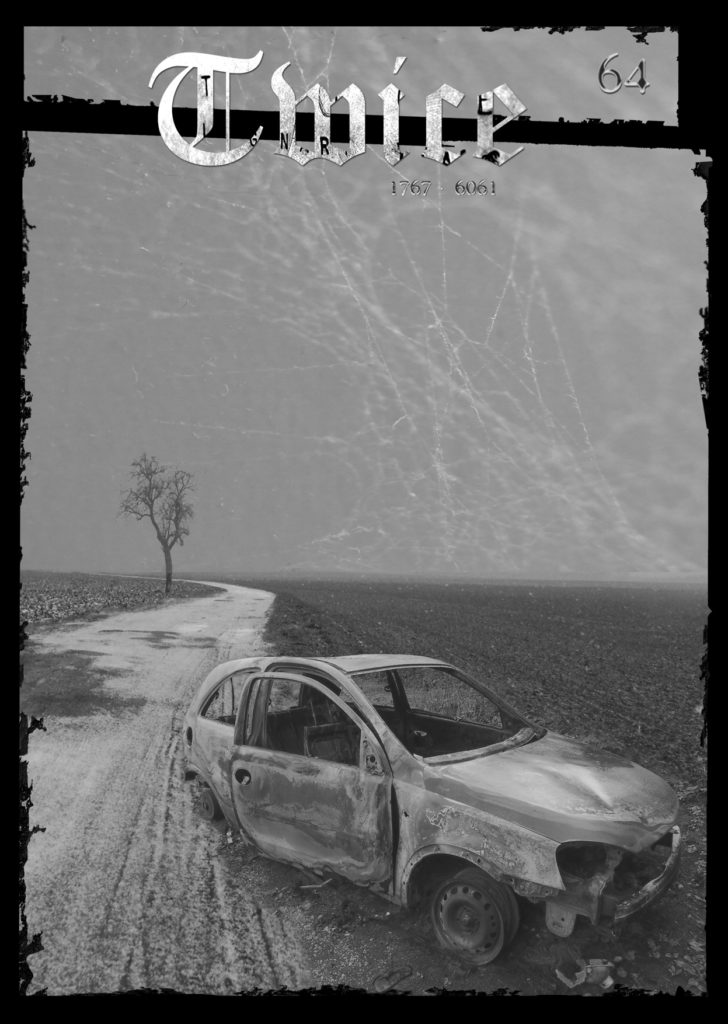 Soror Dolorosa
Stömb
Spleen XXX
Ufomammut
Bleu Blanc Satan
Nouvelle :
« Jules et Jim » par Elise Minier
Humeur :
« Groupons-nous, et demain… » par Sarg
Live Reports :
Hellfest 2017
Sjock festival 2017
Dossiers :
The Cure : Kiss Me, Kiss Me, Kiss Me… XXX ans.
The Cure toujours : Boris Williams, rencontre
Les Rose-Croix
The Fall
Chroniques cd, books, dvd…
N°63 –  Juin 2017
52 pages
Interviews :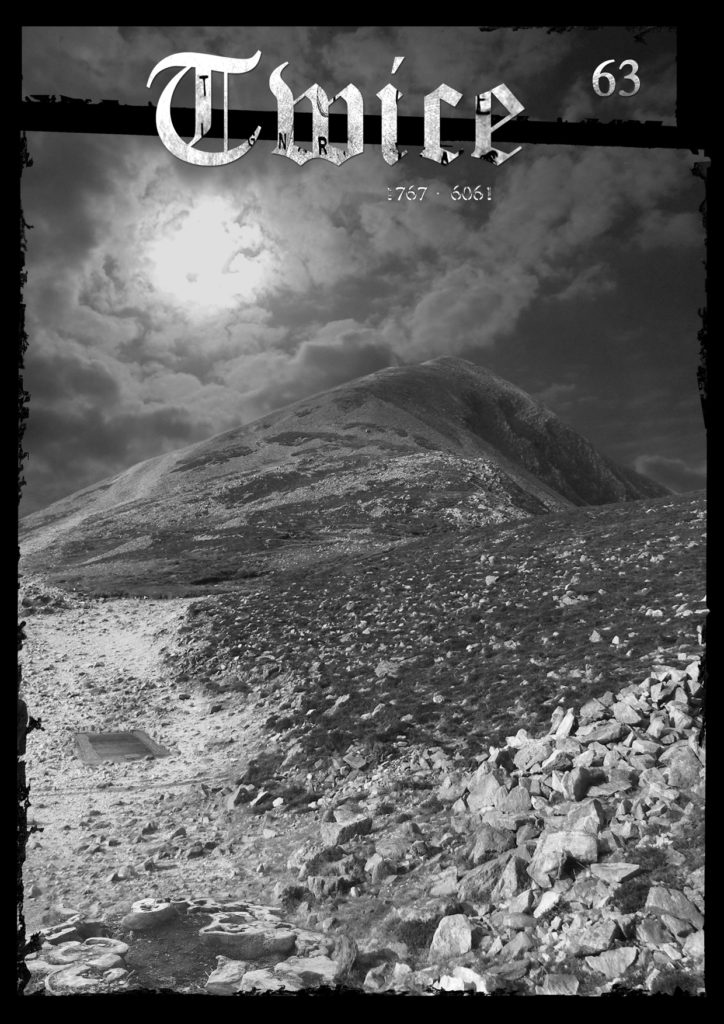 William Faith
Stephen Munson (Living In Texas)
When The Light Dies
Plomb
La Breiche
Stompcrash
Deleyaman
Nouvelle :
« Les Seins d'Hanna » part 02 par Jermyn Thyrwhitt
Humeur :
« Putain de 03 février… » par Sarg
Live Reports :
Lebanon Hanover
Soviet, Soviet – PGM
Antimatter
Dossier lecture :
Portfolio :
 Playlists de la rédaction, chroniques cd, books, dvd…
N°62 –  Février 2017
52 pages
Interviews :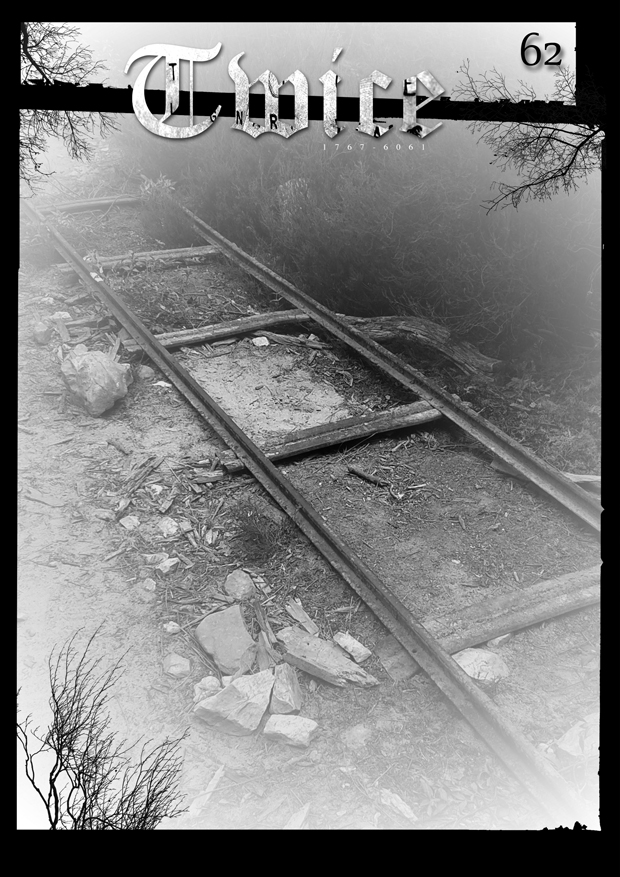 Tiramist
The Insight
Kulture Noir
Lost In Kiev
Töt
Brace ! Brace !
Deleyaman
Tranquilizer
Icesun
Nouvelle :
« Les Seins d'Hanna » part 01 par Jermyn Thyrwhitt
Humeur :
« Unleashed Memories. » par Sarg
Live Reports :
 Playlists de la rédaction, chroniques cd, books, dvd…
Interviews :
Kuta
Collection d'Arnell-Andrea
Guy Castagné (Chrissie Hynde / The Pretenders)
Blindead
Omiors
Dossiers :
Gothic Ciné Club par Sarg
Siouxsie & the Banshees par Pierre Olivelli
Humeur :
« Le Temps ne change rien à l'affaire… » par Sarg
Live Reports :
Cosmic Trip
Wave Gotik Treffen
Hellfest
M'era Luna
Montesquiou On The Rock's
Nouvelles, poésie, playlist de la rédaction, chroniques cd, books, dvd…
N°60 –  Juin 2016
52 pages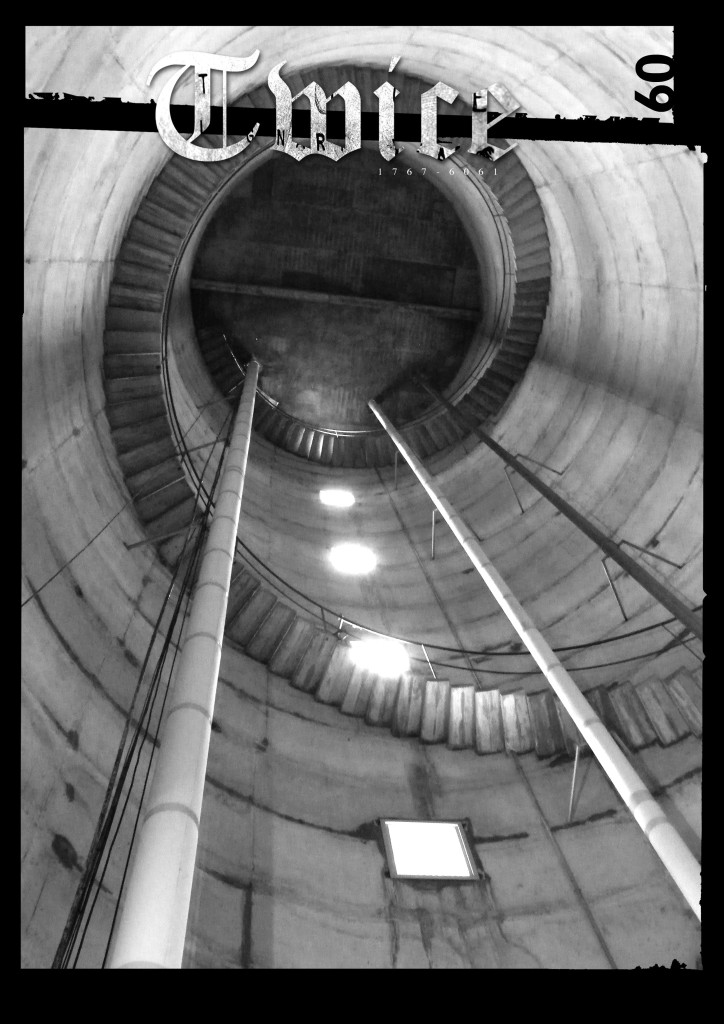 Interviews :
Vuduvox
John Trap
Aeon sable
Double Eyelid
Merciful Nuns
Tides From Nebula
Dossiers :
Umberto Eco par Sarg
Siouxsie & the Banshees par Pierre Olivelli
Charles De Goal par Catherine Grandfils
Les Stryges par Sarg
Humeur :
« Vice Et Versa » par Sarg
Live Reports :
Therapy ?
And Also The Trees
Oomph !
Cult Of Luna
Peter Hook
Solstafir
Nouvelles, poésie, playlist de la rédaction, chroniques cd, books, dvd…
N°59 –  Février 2016
Interviews :
And Also The Trees
Duncan Patterson
Angels Of Liberty
Double Echo
God Is An Astronaut
BeYond Soul
Pastel Ghost
Dossiers :
Viktoriya Yermolyeva (vkgoeswild) par Pierre Olivelli
Goth in Comics par Sarg
Humeur :
« Le Syndrome du surgelé » par Sarg
« David Bowie » par Pierre Olivelli
Live Reports :
La Nuit Fantasmagothic II par Jean-Claude Robidas
Nouvelles, poésie, playlist de la rédaction, chroniques cd, books, dvd…
N°58 – Octobre 2015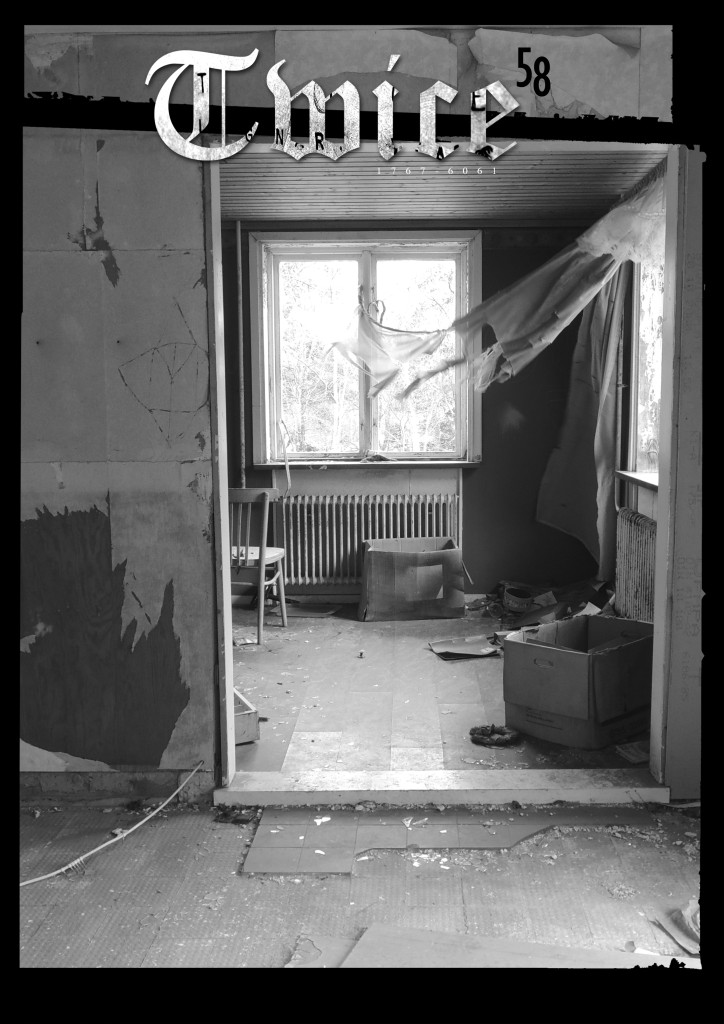 52 pages
Interviews :
Erdh
The Insight
Moonya
Mushroom Lake
Tempel
Garçons Coiffeurs
Sébastien Gayraud
The Soft Moon
Nova Et Vetera
The Hi-Lites
Humeur :
« Je Suis Charlie. » – Sarg
« Twice Upon A Time  » – Ben
Live Reports :
Ride à l'Olympia
Le Hellfest
Le Motocultor
Cosmic Trip
Nouvelle, playlist de la rédaction, chroniques cd, books, dvd…
N° 57 – Juin 2015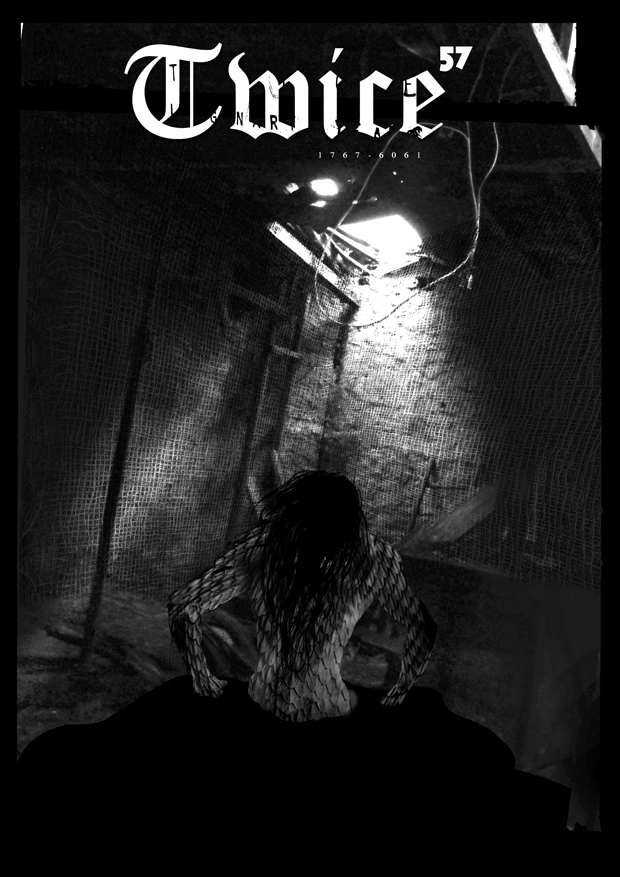 60 pages
Interviews : 
Beware Of Safety
Christine Plays Viola
A Place To Bury Strangers
Sweet Ermengarde
Sad Disco
Logical Tears
Dark Line Spectrum
EZ3kiel
Monolog
Stream Of Passion
Live Reports :
Nordic Giants / Solstafir

Devin Townsend Project

Anathema
Humeur :
« Undead, Undead, Undead… » – Sarg
« Hommage à Steve Strange  » – Jérôme Pintoux
Portfolio :
Tricky – Jean-Claude Robidas
Poésie, Chroniques cd, books, dvd…
N° 56 – Février 2015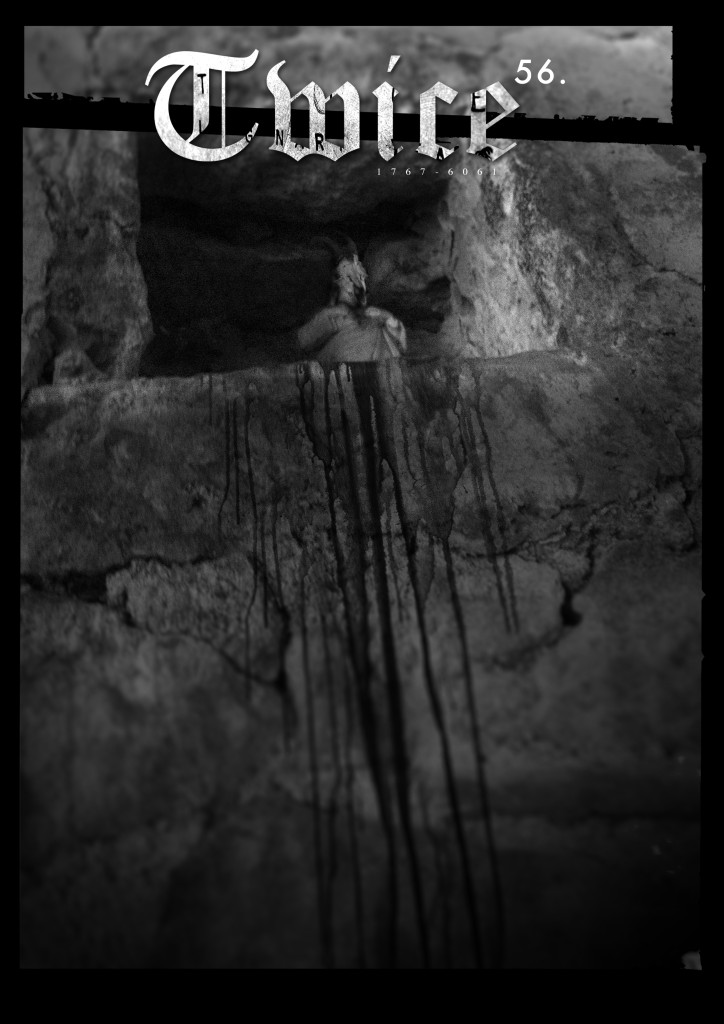 48 pages
Interviews : 
Ghost Brigade
Drama Of The Spheres
Curl
Jérôme Pintoux
Factice Factory
Sleeping Pulse
Live Reports :
Zola Jesus

Chinawoman

Swans
Kas Product
La Nuit Fantasmagothic
Humeur :
« Bauhaus, les Cure et Pascal Obispo… » – Sarg
« The Cure : Qui peut le plus, peut le presque… » – Pierre Olivelli
Poésie, Chroniques cd, books, dvd…
N°55 – Octobre 2014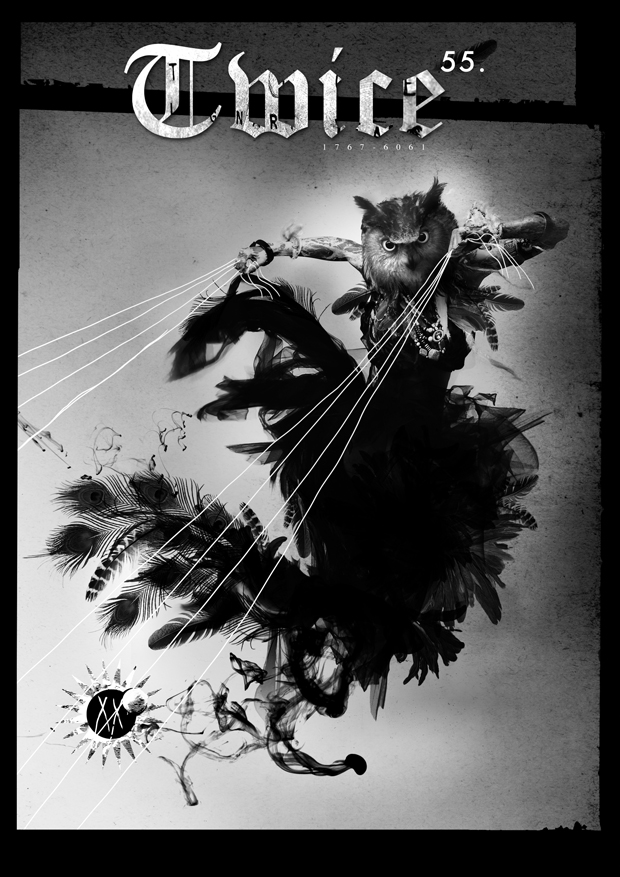 48 pages
Interviews : 
When The Light Dies
Winter Severity Index
This Grey City
Christian Death
Solstafir
The Osiris Club
3rd Ear Experience
Live Reports :
Humeur :
« C'est pas la question » – Sarg
Nouvelles :
2nde partie « Mon frère vient parfois manger à table, le visage entièrement bandé de velpeau »
– Nicolas Wallart
Portfolio, Poésie, Chroniques cd
N° 54 – Juin 2014


56 pages
Interviews :
Artus
Anna's Tree
Tuxedomoon
Congrès de Vienne
She Past Away
Schammasch
Live Reports :
Twice Party – 29 mars (20 pages)

Festival de Chair et d'Acier

Katatonia
Humeur :
Nouvelles :
« Mon frère vient parfois manger à table, le visage entièrement bandé de velpeau »
– Nicolas Wallart
Chroniques cd
N° 53 – Février 2014


40 pages
Interviews :
The Remede
Opera Multi Steel
Tempel
Spank
Live Reports :
Death In June – Brest

The Young Gods

Wisdom Of Crowds
Hellfest Festival
Death In June – Turin
Depeche Mode
Peter Hook
DAF
Speedfest 2013
Humeur :
Nouvelles :
« Hanna II » – Val
« She Wants Revenge / Out Of Control  » – Elise Minier
Chroniques cd, dvd, books